Summary
Some Windows 10 users have said they don't know how to go about resizing their disk partition in a way they won't lose data. In this article, we will talk about how to extend C drive in Windows without losing your data.
Table of Contents
Introduction
Windows Updates, services, applications and several other types of files write automatically into system C drive continuously daily. It is imperative that your C drive becomes full someday, especially in a situation when your C drive was built with less than 50GB.
It is a common occurrence daily to see the C drive running out of windows, thereby depriving the system of space and capacity to run effectively.
The quickest avenue to provide a solution to this problem is by trying resize partition. Reduce another disk capacity to enable free space and then add the space into your C drive.
Some tips you should know before extending your C drive
There are different things you should know about before going on to extend your C drive if you don't want system malfunctioning. They are as follows:
Ensure if there is any free space in any other capacity on the same disk.
No partitioning software can change the size of partitions beyond two hard disks. This means the capacity that takes free space to enlarge C should be on the same hard disk.
It is advisable to close other applications you are using before extending your C drive.
You should pay adequate attention to data safety.
Unlike the read-only operation, to change the size and enlarge the capacity, the partitioning software will change all parameters linked to this disk, partition and all files in the capacity. A little error may give rise to data loss, so it is essential to choose a reliable tool like the IM magic FREE edition.
How to free up and extend C drive in Windows 10
To enlarge the system C drive in Windows 10, there are two ways:
Windows built-in Disk Management.
3rd-party application.
As a result of restrictions, I always encourage the use of a 3rd-party application like the IM magic FREE editor.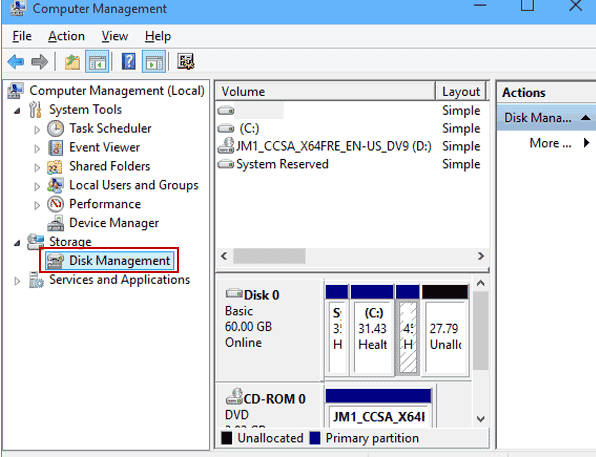 Free up and extend c drive on Windows 11/10
Expand C drive in Disk Management
The presumption to enlarge C drive: there must be a side by side unapportioned space on the right side. Some users try to reduce the adjacent mass D with shrink volume to get some unallocated space, but when they right-click the C drive, the extend Volume is dulled out.
To enlarge volume in Windows 10 Disk Management, the only way is to delete the volume to get unused space. (It's not advised actually)
volume to get unused space. (It's not advised actually)
Here are the steps to extend C drive in Windows 10:
Transfer or backup all your files in volume D or the adjacent one that is next to C drive.
Select the disk management by right clicking the windows icon located on the bottom left corner.
To get unused space, right-click the D volume.
Right-click the C drive and click on extend volume
Complete the extend volume Wizard and then, the C drive will be extended.
Extend your C drive with professional partition tool.
The IM-Magic Partition Resizer Free is a magic tool that can be used to enlarge, shrink, move and join partitions together without destroying the data associated with them. It is highly recommended for all Windows users as it has been tested with a 100 percent success rate.
This freeware can help you to extend C drive easily even when the extend volume option under Disk Management greyed out. It is 100% effective and reliable.
You can free download here: