IM-Magic Partition Resizer Server
Overview
Extend Windows Server Partition
Resizing Windows Server disk partition won't be a headache. You may safely shrink, resize, extend, and move Windows Server partitions without data loss even on the boot volume.
100% Keep OS&Data safe on All Windows Servers eg 2000/2003/2008/2012/2016 32&64bits SBS etc.
No downtime when extending system partition. 100% of Safety when resizing. Portable Edition/Bootable CD is available for registered users! Windows 64 bit independent exe

1-Second Extending Partition
Employed 1-Second extending technology, IM-Magic Resizer now is able to extend partition in just 1 second which tries the best to save the time of your Windows server at work!
Portable Edition supported
The portable edition is available after payment finished. And the download link of the portable edition is in the order email once payment is finished with credit card or other accepted payment methods.
Dedicated for All Versions of Windows Server




IM-Magic Partition Resizer Server Edition supports all versions of Windows Server.
Solution for Low Disk Space on Windows Server C Drive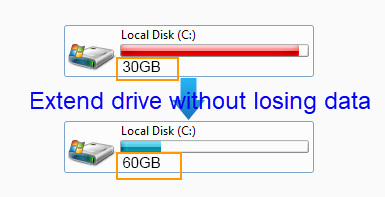 When c drive is getting low disk space warning, the easiest way to get it out of the problem is to extend the boot volume. And it is 100% safe to do this with this software especially on Windows Server 2003 2008 2012 2016 including SBS.
Server Boot Expanding
Boot system resizing can be safely done with this tool without formatting disk. When boot volume is running low disk space, squeeze some free space from other volume and redistribute the free space to the system drive and get it expanded.
Partition Magic Server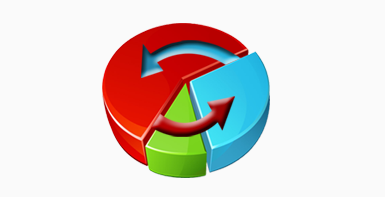 IM-Magic Partition Resizer Server works like magic to redistribute server partition space without touching a single file. This partition magic works on All Windows Server Operating Systems like Windows Server 2003, 2003 SBS, and Windows Server 2008 Server2016 etc.
More Features
IM-Magic Partition Resizer Server is compatible with ALL brands of servers.
Resize any disk partition without losing data (extend/shrink; 100% data&os untouched)
Format partition
Delete partition
Create partition
Redistribute disk space on the same disk freely
Portable version is available for paid users. The download link is available in the order email together with the code included in the email
All levels of hardware RAID supported (including RAID0 RAID5 RAID10 etc)
All brands of server supported
Merge partitions space by redistrubiting disk space from one to another
Split partition space by shrinking large one and then create a new partition with data untouched
Windows Server 2000, 2003, 2008, 2012, 2016 all versions supported (including SBS, R2)
Windows 64 bit independent exe
UEFI/EFI full supported
Copyright © 2016 IM-Magic Inc. All rights reserved. Windows® is trademarks of Microsoft Inc., and Partition Magic® is trademarks of Symantec Incregistered in the U.S. and other countries . IM-Magic's software is not developed by or affiliated with Microsoft nor Symantec Inc.