Summary
This page is about how to cleanup Winsxs directory and free up hard disk space on Windows server 2008/2012/2016/2019/2022 sbs 2011.
Table of Contents
Winsxs folder - what does it do
The windows server 2008 SBS and its latest versions i.e. 2012 and 2016 features an operating system with a WinSxS file to deal with the core functions of OS. The system files contained in the WinSxS are linked as per the default windows directory structure. These files in the windows directory can be further linked from different locations. Gradually, the WinSxS folder starts to consume more and more space in the system partition and c-drive becomes full .
Is it safe to delete Winsxs folder?
Well, here I present different ways for cleaning the winsxs folder that may help in extending the c-drive space. Note that it is not recommended to delete the WinSxS folder itself, and don't ever think about doing it manually. Deleting so may cause the operating system crash or BSOD (Blue screen of death) error.
Winsxs Cleanup for 2008/2012/2016 SBS 2003/2008/2011
Disk cleanup is not enabled in Windows Server, you need to get it activated at first with the following steps.
Video - how to enable disk cleanup on Windows Server OS.
This above video also includes a tutorial for winsxs cleanup server 2008/2012 without desktop experience.
Follow the steps to start the WinSxS Cleanup Wizard
#1, First, add the Desktop Experience Feature to the server
For this, go to the Server Manager and click on "Add Features"
#2, Select the Desktop Experience Feature and install it.
#3, Then search for the Disk Cleanup utility in Windows search column
#4, Click on the Disk Cleanup Utility and select the WinSxS drive(C drive)
#5, Run the Disk Cleanup and re-scan the drive by selecting "Select System Files"
After the rescan, you will see the two options Windows Update Cleanup and Serve Pack Backup Files.
Clean these files and the Disk Cleanup will safely remove the WinSxS files from the computer
Video - how to clean up winsxs using disk cleanup or cmd
You may use Disk cleanup to remove winsxs folder or temp files or Windows update files on Server 2008/2012/2016, or you may also use the following cmd to clean winsxs folder.
Dism /Online /Cleanup-Image /AnalyzeComponentStore
Dism /Online /Cleanup-Image /StartComponentCleanup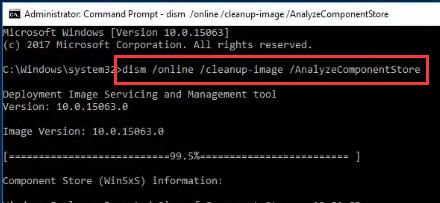 Note that after cleaning the WinSxS using the Disk Cleanup, you will not be able to turn back to an older server version. Moreover, this method also includes a risk of data loss. Cleaning winsxs may save up to 10GB disk space at most, if you want to add more disk space to c drive, Partition Resizer is able to help add as much space as the disk has from another volume.
For example, you may add 100GB from another volume to c drive with Partition Resizer without losing data or reinstalling OS.
Better Solution: To combat these problems, try using a third-party software Partition Resizer to defrag disk or resize partition Windows server such as 2008.
Safe Disk Management Software: IM-Magic Partition Resizer Server Edition
Why should you use a third-party disk management software? Well, the answer to this question is because these dedicate software provides high-grade data security and are easier to use – IM-Magic Partition Resizer being one of them.

IM-Magic Partition Server Edition is one of the best disk management utilities that help to manage, shrink, extend, create, copy, delete, and most of all clean up the WinSxS folder C drive by defragment.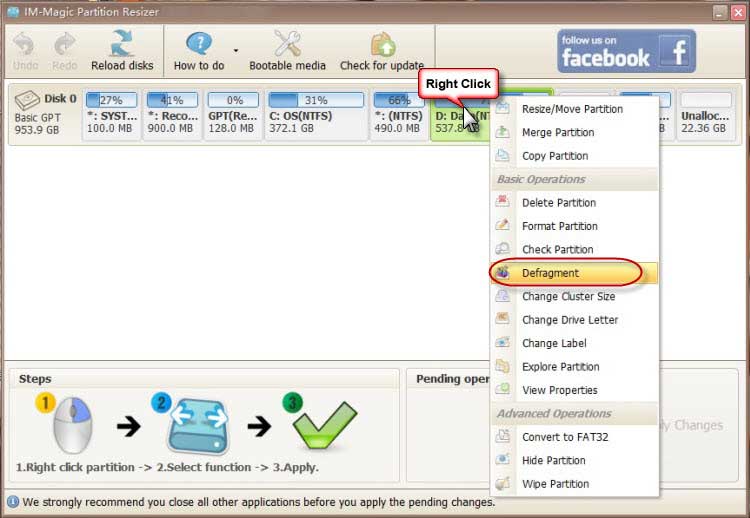 Defragment on C drive would with Partition Resizer would help remove temp files and winsxs files if you right click c drive -> Defragment
There is no need to take hours of backup because IM-Magic has got you covered in every possible way. It is a Windows Server 2008/2012/2016/2019/2022 supported disk management software ensuing 100% data security during all disk operations. Make sure to use the Server Edition of IM-Magic to avail advanced options to manage your partitions effectively.
Video: How to Allocate Disk Space with Partition Resizer
[Guide] Steps to extend volume without data loss

This step by step guide will show you the right way to extend any volume using  IM-Magic Partition Resizer Unlimited edition.
Step-1  Download install, and launch the program.
Step-2 Right click the large volume to produce unallocated free space.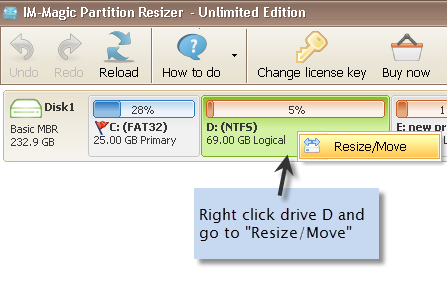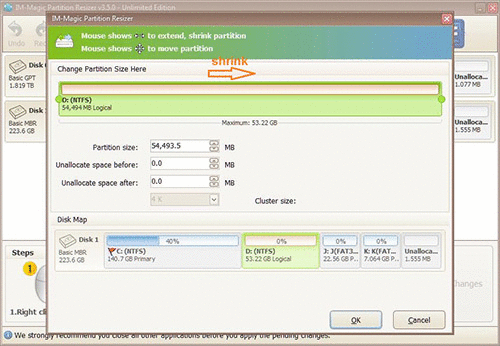 Steps to resize your disk partition
Step-3  Then right click c and drag the border to acquire the free space.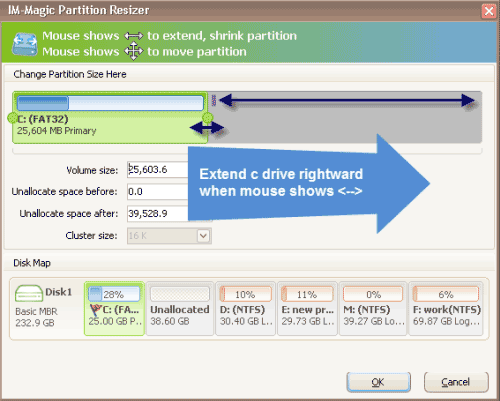 Resize partitions with IM-Magic Partition Resizer

Steps to resize your disk partition
Step-4 Apply the changes.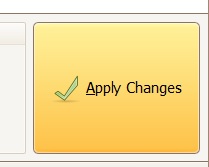 Also read: how to clean up disk Windows server 2012; or how to extend c drive for server 2012
FAQs
Q: Server 2008 r2 cleanup windows update files
A: Winsxs cleanup server 2008/2012/2016 may count on Disk Cleanup utility if you enable it in service manager that could remove Windows update files at the same time if you click c drive to clean up.
Q: dism /online /cleanup-image /spsuperseded server 2008 r2
A: When cmd reported errors, you may need to enable Disk Cleanup in service manager. Or if powershell cmd could not help cleanup disk for Server 2008, you may use IM-Magic Partition Resizer to defrag disk with its right click option "Defragment".