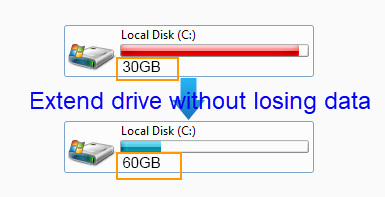 Condition:
In order to get a partition expanded, free disk space is required. This guide is telling you how to redistribute disk space from one partition to another without losing data.
Three Steps to Perform:
One: Find the large volume which has a lot of free space, and shrink this one to make free space
Two: Move the free disk space to the drive that needs to be expanded by moving other partitions safely
Three: Expand the volume - the System C drive for example
Video Tutorial: how to expand c drive
Photo Tutorial: how to produce free disk space and expand c drive
Step 1:
Right click the volume which you want to shrink, and go to "Resize/Move"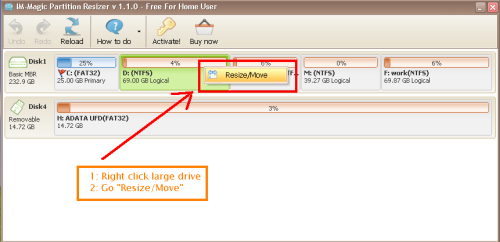 Step 2:
After clicking the "Resize/Move", you may shrink the volume when you see the double arrows to the left or right. And then you will see the free disk space.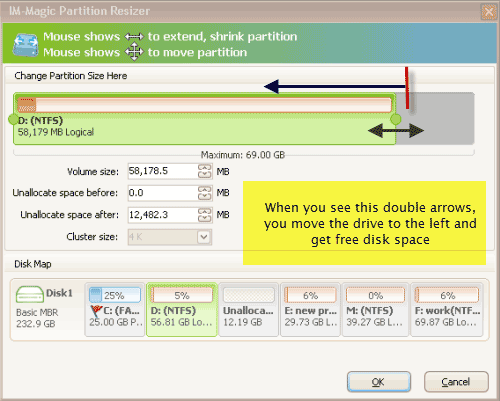 Step 3:
When the free disk space in not on the side of the drive you want to expand, you need to move it to the drive by moving other drives in between. Here is to exchange the places of D and free space by moving volume D.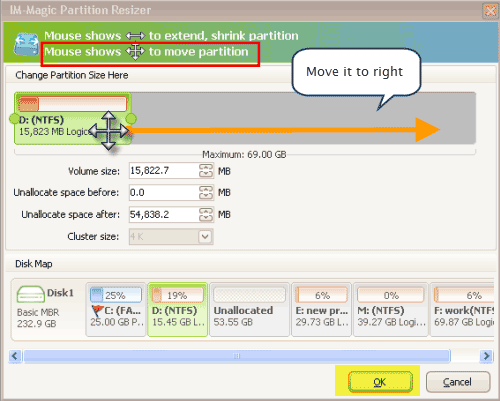 Step 4:
And you will see the free disk space close to the boot drive. Get it expanded by right clicking the C drive.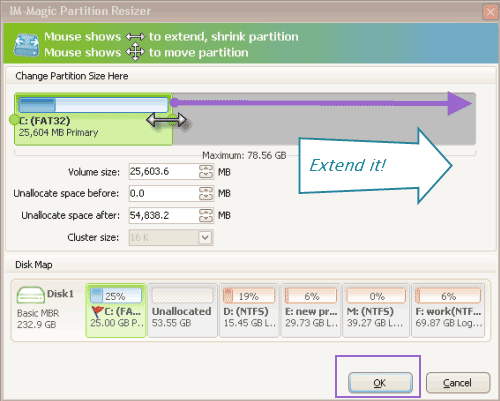 Step 5:
Apply changes to get the drive extened.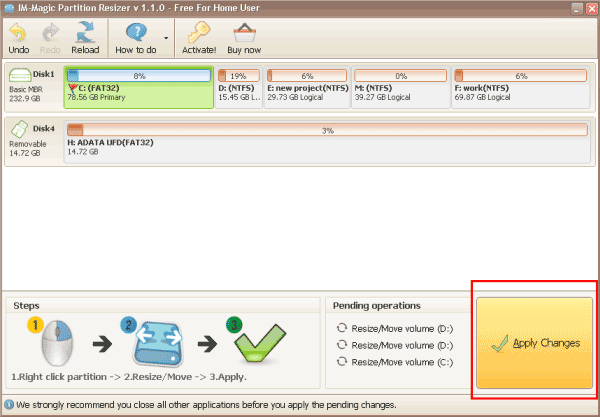 Download Proper Version of IM-Magic Partition Resizer
For Windows 8/7/Vista/XP/2000 ==> Download IM-Magic Partition Resizer Free - 100% freeware
For Windows Server All versions ==> Download IM-Magic Partition Resizer Server - trial