Summary
This page is about how to convert mbr disk gpt without losing data.
Gparted or Partition Resizer? Two free tools, which to use?
"Will converting MBR to GPT disk erase data?
Using traditional tools like Windows Disk Management convert, or commands diskpart, Gdisk(Linux) and Gparted will lead to permanent data loss.

Theoretically, using non-destructive conversion tools like Partition Resizer should not result in hard disk data loss. However, for safety, it is still recommended to back up important data.
After converting MBR to GPT, will the system fail to boot?
Once the hard disk is changed to GPT, the BIOS must be set to UEFI mode, otherwise the system cannot boot.

The issue could be related to the system's booting method. It is suggested to use 'BOOTICE' in a PE environment to examine the BCD file within the ESP partition."
This below shows the comparision of two free tools Gparted and Partition Resizer.
In a word, Gparted can only be used to convert disk mbr to gpt with Gparted Live USB in bootable mode and data will all get lost after the conversion.
Backup disk at first, what you need to prepare before this conversion is that you need to find another disk to get the mbr disk fully cloned to another disk as backup in case of unwanted risks especially when you use Gparted or Gdisk.
Windows OS user? Try this: how to clone disk using free tool Partition Resizer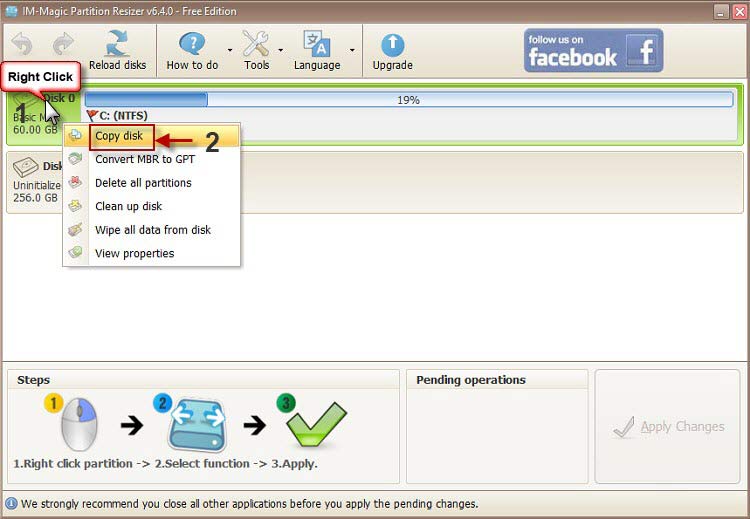 Why? some users told their stories that their disks cannot boot or has errors such as hard drive not detected, boot failure... after using Gdisk or Gparted. So we strongly recommend you backup the disk before the conversion.
Credit(User comment under this video): https://www.youtube.com/watch?v=WRUsHZnvug0
Steps to convert mbr to gpt using Gparted
Step1: Create Gparted Live USB, or burn it to a CD.
Video: how to run Gparted Live from bootable usb
Step2: Boot computer from CD/USB
Step3: In the first Gparted screen, set the Gparted Live to be its default setting.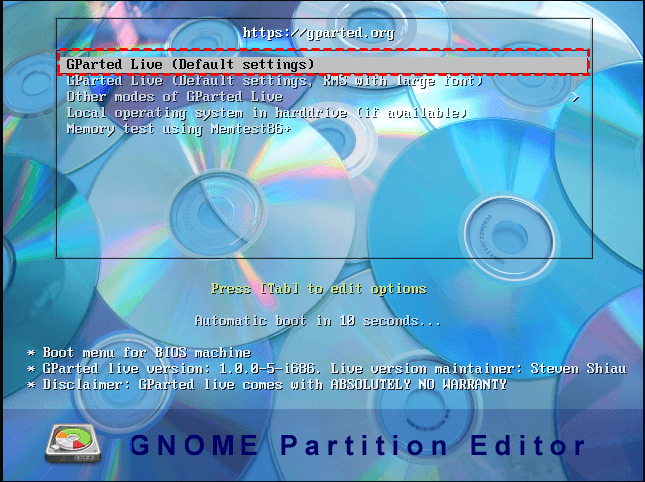 Step4: In the next screen, leave the selection to 'Don't touch keymap'
Step5: Select your language in this screen or leave it as default and press Enter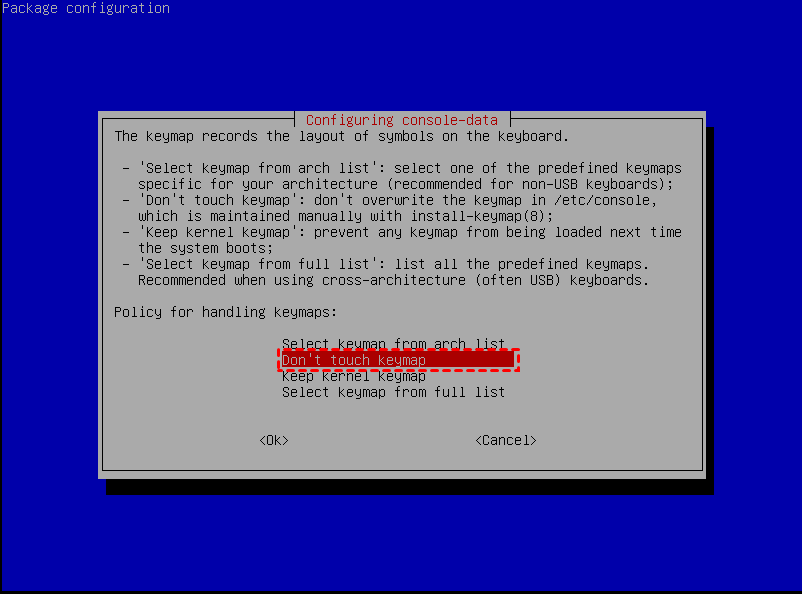 Step6: Once GParted window opens. To convert MBR to GPT, choose "Device"> "Create Partition Table".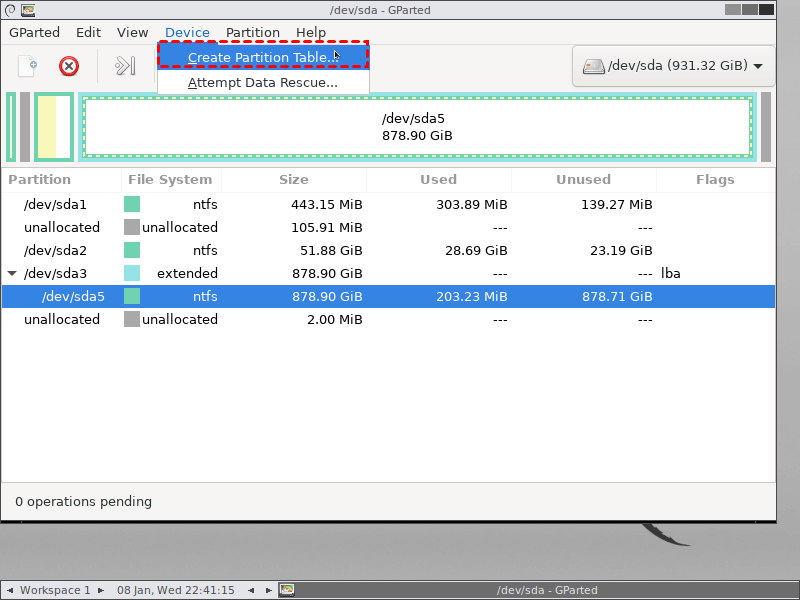 Step7: Choose "GPT"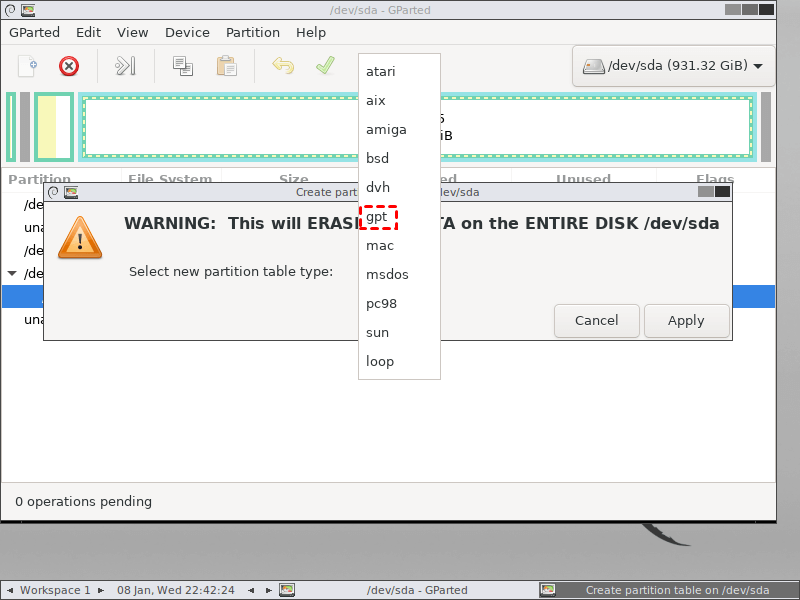 Step8: Now, you can click "Apply" to start converting MBR to GPT using GParted.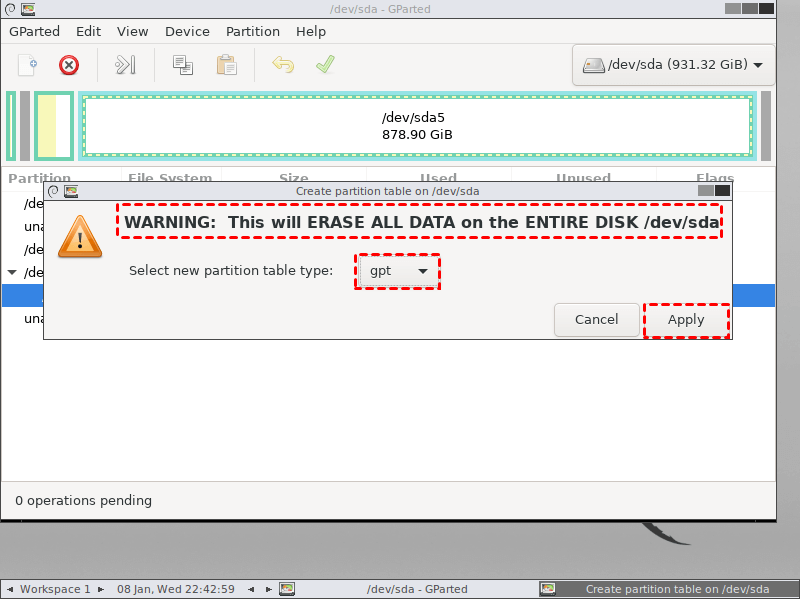 Converting MBR to GPT using GParted without prior data backup is not feasible if data preservation is a priority. Essential steps involve acquiring GParted ISO files, followed by booting the system from a Live CD. These actions are vital for executing MBR to GPT conversions and similar disk partition manipulations on Windows platforms.
Consequently, this process might appear intricate for the average Windows user, especially those utilizing laptops lacking CD drives. As a solution, we propose an improved approach for converting MBR to GPT, which safeguards existing data and operates within the Windows environment. This method eliminates the necessity of downloading bootable files or creating physical bootable media.
Option: Gdisk to convert mbr disk in Ubuntu
Video: how to convert mbr to gpt using Gdisk in Linux/Ubuntu
Ubuntu server not loading after converting mbr to gpt?
Solution: You need to change the firmware boot mode to UEFI from bios settings.
Part2: Free Alternative Gparted Convert MBR to GPT Without Losing Data in Windows
IM-Magic Partition Resizer is a total free software that can help convert disk from MBR to GPT without losing data in Windows computer especially when you want to install Windows 10/11 and GPT disk is required.
Here are the steps to convert mbr to gpt without losing data.

(100% free)
Step 1:
Download, install and run IM-Magic Partition Resizer Free Version. Right click the disk you want to convert and choose "Convert to GPT Disk".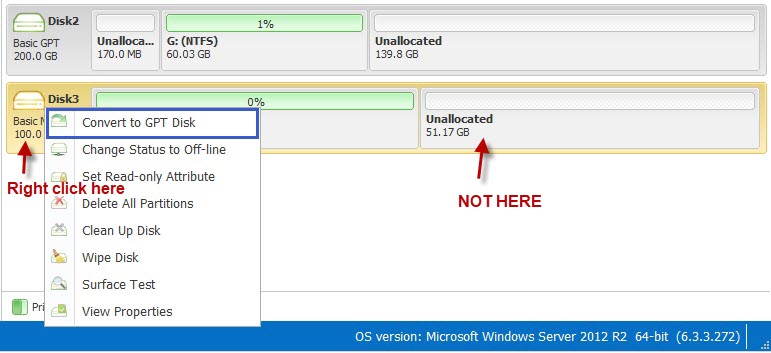 Step 2:
Click "OK" to convert the disk.
Step 3:
Click "Apply" in the software to accomplish the converting.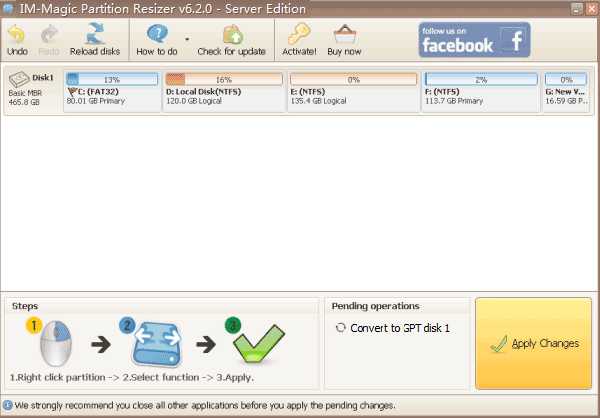 NOTE:
IM-Magic Partition Resizer can help convert MBR to GPT disk easily without losing data. We still recommend you use this free tool 'Clone disk' option to backup data at first.
Also read: how to convert mbr to gpt [3 ways]