This is a simple guide for you to burn the iso image file of IM-Magic Partition Resizer Pro to CD/DVD/USB
with Windows built-in burning utility or a third party iso burning software. This article contains the following two parts.
Part One: Burn iso to CD/DVD with Windows Disc Image Burner
Part Two : Burn iso to USB with a third party burning software
Part One: How to burn the iso image file to CD/DVD
Preparation: Prepare a blank CD/DVD in your CD-RW Drive
Step I: Double clicking the .iso file, and then Windows would show the function to get started with its Disc Image Burner window. Confirm the Burn operation by clicking 'Burn' button on the window and it would start burning.
Step II: Wait to let Windows Disc Image Burner to finish its process.
It would show the status: Finalizing disc... --> The disc image has been successfully burned to disc.
Part II : Burn the iso image file to USB with a Third Party ISO burner
Currently there are a few options of third party iso to usb burning software that you may use for this job. If there is already some tool on your PC which could do the job, then just go and get started with it. If not, then here are some utilities free that you may use for this iso to usb burning job.
A. ISO to USB (freeware)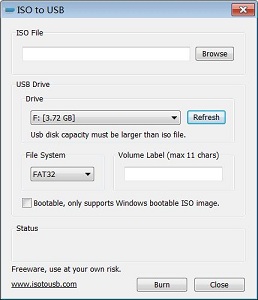 B. Rufus (Green and portable freeware)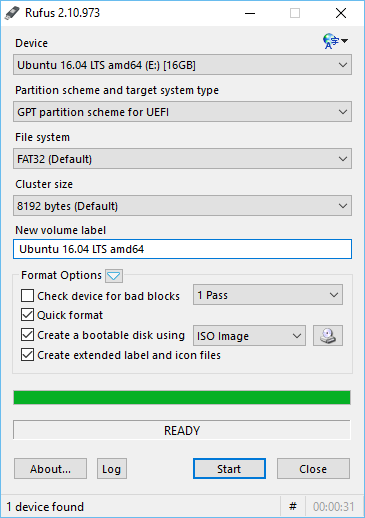 You may download it here http://rufus.akeo.ie/
Download Proper Version of IM-Magic Partition Resizer
For Windows 11/10/8/7/Vista/XP/2000 ==> Download IM-Magic Partition Resizer Free
For Windows Server All versions ==> Download IM-Magic Partition Resizer Server