A drive letter is the alphabetical identifier to a partition. When you install a hard disk in your computer, you need to divide it into several partitions and assign different drive letter to each partition. Usually, the first active partition on the hard disk is known as primary partition and system partition, and Windows system usually assign drive letter C: to this partition. The other partitions except system partition on the same hard disk will be assigned with drive letter D, E, F, etc.
How to Change Label of Partition?
How to Change Drive Letter of Partition?
You can change drive letter at any time when you want to reassign a different drive letter to any partition on a hard disk with IM-Magic Partition Resizer.
Step1. Right click the partition whose drive letter you want to change and select "Change Drive Letter" option.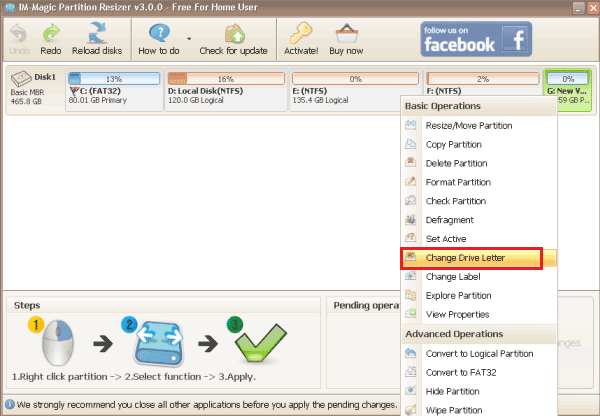 Step2. Select a new drive letter and click "OK" button.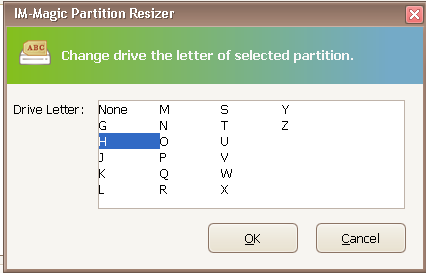 Step3. Click "Apply Changes" button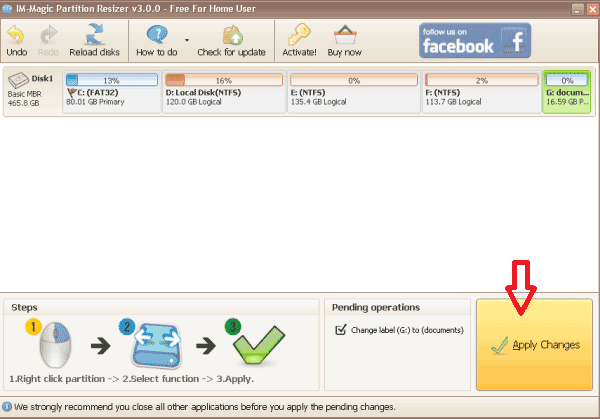 Download Proper Version of IM-Magic Partition Resizer
For Windows 11/10/8/7/Vista/XP/2000 ==> Download IM-Magic Partition Resizer Free
For Windows Server All versions ==> Download IM-Magic Partition Resizer Server