Summary
This article will introduce a partition manager which can work on Windows Server 2003 to extend disk partition, shrink disk partition and more.

Windows 2003 Partition Manager Download
Download IM-Magic Partition Resizer Server to manage disk partition in an easy and effective way in Windows Server 2003 operating system.
Partition Manager for Server 2003 Partition Resizing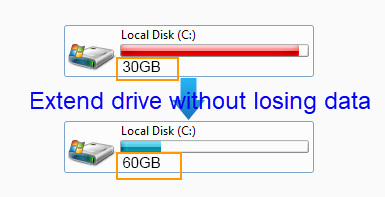 Every partition on your computer has secluded size. When the secluded size of a partition is full, you may need to resize the disk partition in order to save more data to this partition. Therefore, we will introduce a partition manger for Server 2003 users to resize disk partition without repartitioning hard disk.
IM-Magic Partition Resizer Server is a 100% safe partition manager for all Windows Server users, with which users can extend disk partitions, shrink disk partitions etc. Here is a list of functions of this safe partition manager.
Shrink any drive without losing data
Extend any drive without losing data
Move unallocated space without losing data
Move partitions without losing data
Copy partition
Clone disk to backup disk
Convert NTFS to fat32 without losing data
Convert MBR to GPT without losing data
Change cluster size by formatting
Remove bad sectors for hdd/ssd/usb/sd etc.
What's special? This partition manager software is secure, reliable and easy-to-use, and it can protect OS and data safety even from power failure during disk management.
IM-Magic Partition Resizer Server is for all Windows Server OS.
How to Use Partition Manager to Resize C Drive?
How to redistribute disk space in Windows Server 2003 without losing data?
Step 1:


Download and install IM-Magic Partition Resizer Server on your computer. Launch the software and select a partition that has much free disk space. Then, right click the partition and choose "Resize/Move" option.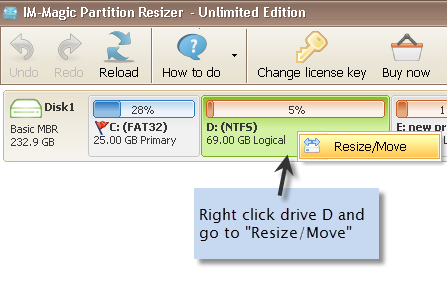 Step 2:
Shrink the selected partition when mouse shows double arrows symbol to squeeze some free space.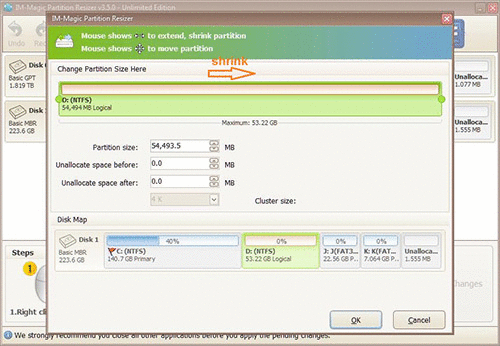 Steps to resize your disk partition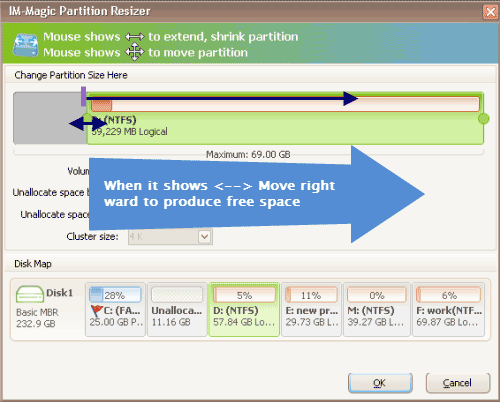 Shrink other large partition to produce free space for C drive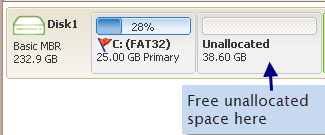 Step 3:
Move the free space close to C drive. Right click C drive and choose "Resize/Move" option.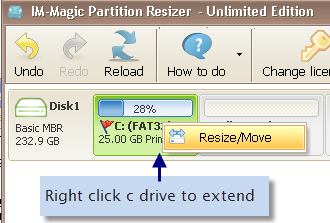 Right click c drive to get started with extending c

Steps to resize your disk partition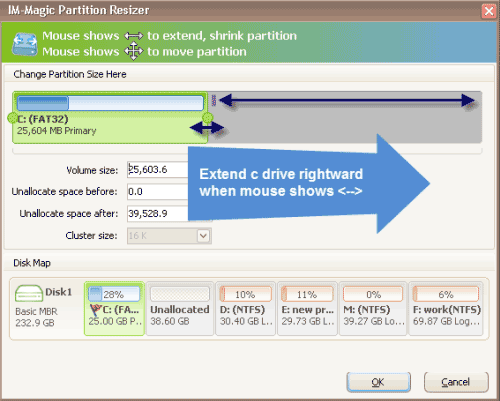 Step 4:
Extend the C drive and click "Apply" button.
More Information about Partition Manager for Windows 2003 Server
From what mentioned above, you might know the function of IM-Magic Partition Resizer Server and also know how to handle this software. As a professional partition manager, IM-Magic Partition Resizer Server has a lot of advantages. It is necessary for you to learn more information about this software, so you can run the software to solve problem if you run into low disk space issue on c drive or other partitions on Windows 2003 Server or other Windows Server operating system.
Resize C Partition without Reinstalling
C partition is the most important partition on computer because it often contains operating system programs and data. Therefore, when C drive is running out of disk space, many people can only reinstall system and reformat the partition to erase everything on it. By relying on IM-Magic Partition Resizer Server, you don't need to repartition hard disk or reinstalling operating system. Thus, you are able to save a lot of time. You only need to perform a few steps to reallocate disk space and resize c drive easily. Without moving or deleting any data from C drive, you are able to get C drive expanded with help of IM-Magic Partition Resizer Server easily. Since you don't need to reinstalling system, no professional skill is needed to perform C drive resizing.
Extend Data Volume without Deleting or Moving Files
Case
The D drive on my Windows Server 2003 has 80GB space with only 2GB free now, so Windows system asks me to delete some unnecessary files to free disk space. Then, I decide to move some files to my external hard disk. Everything goes well, but all of a sudden the computer shuts down during the data transferring. When I reboot my computer, I cannot find the files I want to move to the external hard drive on D drive. What is worse, the external hard drive is no longer recognized by my computer.
Probably, you have ever run into the similar problem. It is easy to move or delete some files in order to free disk space when the partition is nearly full. However, you may lose the important data in the data transferring process. If you use IM-Magic Partition Resizer Server, you don't need to move or delete any file. So you don't need to worry that you might lose important files during transferring.
FAQs about Partition Resizing with Partition Manager
1. I have two hard disks (I call them A and B) installed on Windows Server 2003, I have stored a lot of data to hard disk A but the hard disk B is still empty. Can I move some free space from the hard disk B to hard disk A?
Answer:
Usually it can only move free space on the same hard disk. Raid array is required if you want to move free space from another disk.

2. Can I move free space from C drive to D drive?
Answer:
Yes! As long as there is free space on C drive, you can run IM-Magic Partition Resizer to move free space from C drive to D drive or to any other drive.
With the partition software, you can free resize Windows Server 2003 partition and other Windows partitions.