Is there bootable hard drive format tool that you may use it to format usb/sd/hard disk in bootable mode? If this is what you concern, here we would introduce a few bootable format tools which are free when you want to format/erase your media that needs to be done in a bootable mode.
Free Bootable Format Tool - IM-Magic Partition Resizer Free [ 100% Freeware]
Free Disk Partition Management Tool Download
(1208)

Free Download Disk Management Tool to Manage Disk Volumes without losing data and get extend volume greyed out problem fixed with freeware.
What you need to prepare for creating a bootable disk format tool?
A computer with Windows 11/10/8/7/XP/Vista installed; A blank cd/dvd/usb
Step1. Insert the cd/dvd/usb in the computer.
Step2. Download freeware Partition Resizer Free, Run the partition magic software and select "Bootable media" (You need to install  Windows AIK/ADK).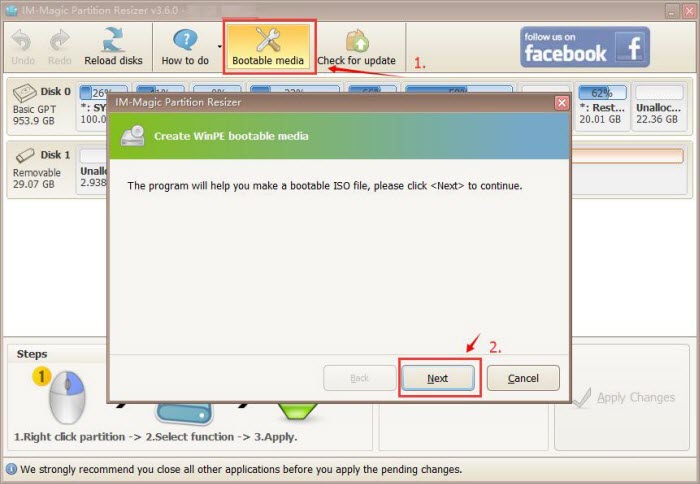 Step3. Click the 'Bootable Media' option on the software top buttons and then it would lead you the next steps for making a bootable iso file.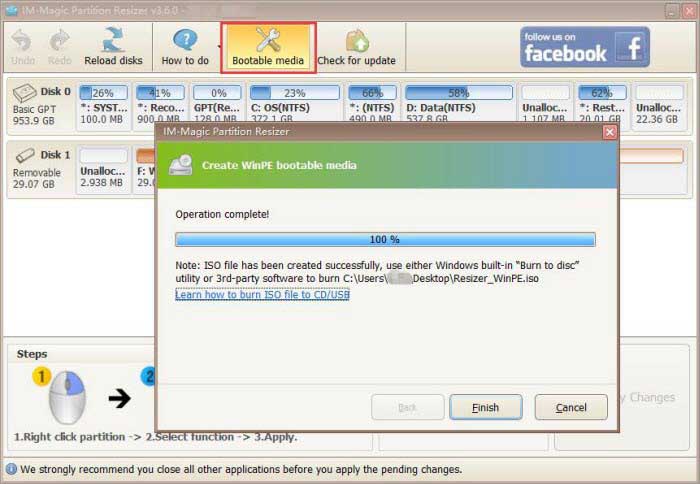 In the end an iso file will be created.

Bootable Disk Format Tool ISO File
You can make bootable disk from an ISO file. Firstly, you need to use burn tool to burn ISO file to a CD, DVD or USB. And then, you can make bootable ISO image and create bootable disk. You can create bootable partition manager ISO with IM-Magic Partition Resizer so as to run it without booting OS.
Recommend: Burn ISO file to CD DVD USB>>
How to format disk/usb with Partition Resizer Free
Start your Windows into PE mode and then start Partition Resizer Free to format any disk partition or usb drive under the windows pe mode for free.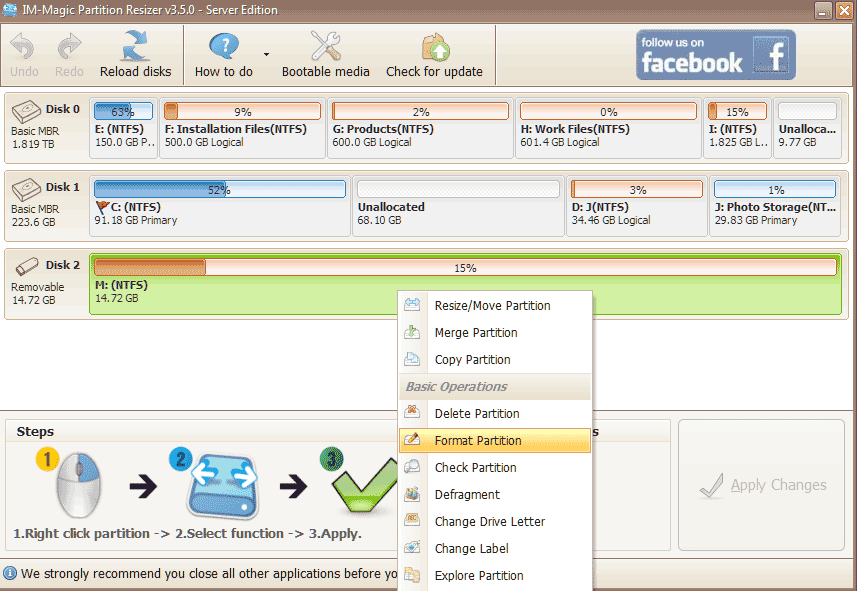 Download IM-Magic Partition Resizer Free Edition


Also read:
Solution updated on Feb 7, 2023