Summary
Here we will introduce how to disable or change low disk space warning on Windows 10, you can find best solutions to better manage your disk space of the hard drive on Windows system.
How to change low disk space warning on Windows 10
Low disk space warning, Alert! Your drive E is running out of space, do something or drive will collapse. Just kidding! I'm sure the warning is much more sophisticated and actually more alarming and all window want you to understand is to pay attention to your disk space. The problem is windows can't function very well if system drive usually "C" is almost entirely full. You have to free up some space, although you don't know exactly how much you can free up. But one thing is for sure you have to free up some space to keep your PC running like a cheetah and for that IM-Magic FREE edition to resize the partition comes in. Go to the website https://www.resize-c.com/ download the software for free and install it on your computer andresize partition very simply and smoothly like a Pro.

How to change low disk space warning on Windows 11/10
What about the non-window drives warning
However, in many cases, you may come to see the warning notifications regarding some other, non-system or non-window drives. Like, if any of the recovery partition has some drive letter assigned to the disk and the disk is almost close to full, you can see this annoying warning. If your drive is full of data and you're not much worried regarding any of the potential problems that can arise from that low disk space drive and you only want to stop this warning notification from coming to your screen or notification bar. Well, ladies and gentlemen, you can quickly change low disk space warning windows 10 once and for all.
Use Windows Registry for Disabling Notifications
You can now easily modify these specific settings from the registry and can change low disk space warning windows 10. The change will be system-wide, that means you will never see such notifications again.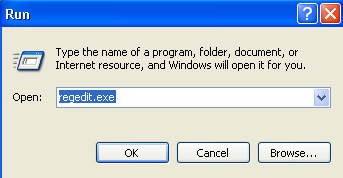 Use Regedit to deal with the low disk space warning
The process to change low disk space warning windows 10
Down in the left corner of your pc with the start icon, there will be a bar saying, "type here to search". Click on there and Type "regedit" after that press Enter. Then the bar will ask permission from you for changes to your computer there allow that with clicking "Yes". Find the following path:
HKEY_CURRENT_USER\SOFTWARE\Microsoft\Windows\CurrentVersion\Policies\Explorer
After finding that you have to modify the registry for the disabling process of the Low Disk Space notification on your Windows 10. Go left at the bar menu and then select Policies. After going there, Click New by clicking right-click first on the bar, after that click on the DWORD (32-bit) Value. Use the name exactly "NoLowDiscSpaceChecks" for the name of the value. Double-click on that NoLowDiscSpaceChecks value that you created. After that type "1" on the Value Data box then click OK. Exit the Registry Editor and restart your PC. Boom, your job is done, and you will never see such notifications again whether your drive is mouth full.
In the end, I recommend you to use IM-Magic Partition Resizer FREE edition and manage your disk spaces so you will never have to worry about such notifications again.
IM-Magic Partition Resizer FREE is a reliable freeware to better manage your hard disk space, you can use it to extend your system drive or resize your any other partitions on the hard drive, which can make the best use of your hard disk space for totally free!
It is compatible for most Windows system including Windows 11/10/8/7/XP/Vista, you can free download here.