Traditionally, you can format a NTFS file system to FAT32, but all data will be erased due to formatting with Disk Management format volume, right click format option with File Explorer...
No data loss? If you are looking for a way to convert disk/usb/sd from NTFS/exfat to FAT32 without losing any data, IM-Magic Partition Resizer has the ability to convert partition from NTFS to FAT32 without formatting or losing data with its function 'Convert to FAT32'
How to Convert File System from NTFS to FAT32 without Losing Files?
Step1. Right click the your media usb/sd/hdd NTFS partition and select "Convert to FAT32" option.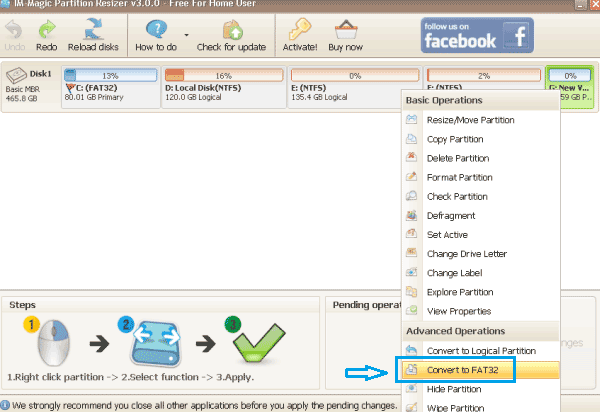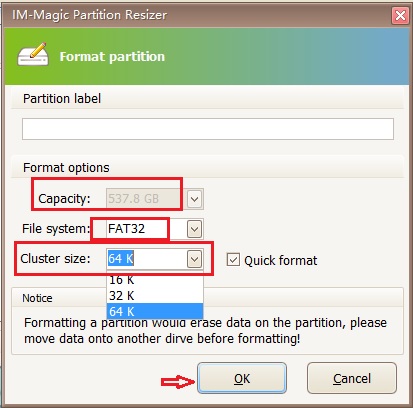 Step2. Click "OK" button to confirm convert the selected partition to FAT32 file system.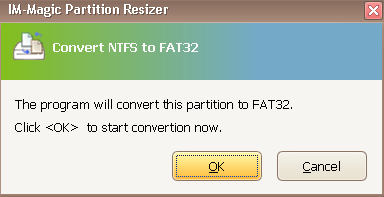 Step3. Click "Apply Changes" button
Guarantee: No files will be erased or lost during converting files from ntfs/exfat to fat32 with IM-Magic Partition Resizer.
Note: If your data have already got missing or disappeared, changing it to fat32 will not show them. You may use some raw data recovery tool to rescue files from damaged hdd/sd/usb at first.
Download Proper Version of IM-Magic Partition Resizer
For Windows 11/10/8/7/Vista/XP/2000 ==> Download IM-Magic Partition Resizer Free
For Windows Server All versions ==> Download IM-Magic Partition Resizer Server