Do you want to convert USB flash drive from FAT32 to NTFS so that you can copy file that is larger than 4GB to the USB? You can find various brands of USB flash drive including SanDisk Cruzer, Toshiba, Samsung, Kingston, Lexar, and more. Today's flash drive was usually formatted with NTFS file system in order to meet user's demands for storing files that has large size. However, some old USB flash drive, especially the flash drive which has a capacity less than 32GB, was still formatted with FAT32 file system.
Reformat USB Flash Drive from FAT32 to NTFS on Windows
It does not matter what kind of USB flash drive you are using, you are able to convert its file system from FAT32 to NTFS by reformatting. You can insert the USB drive to a Windows computer including Windows XP, Vista, 7, 8, 10 to perform a quick format so as to change its file system to NTFS.
==> To get all methods to reformat a USB flash drive under Windows platform, please refer to this page: Free to convert fat32 to ntfs by reformat
Format FAT32 Flash Drive to NTFS When There Is No Option for NTFS File System
When you attempt to format a FAT32 flash drive on your computer, you may find that there is no option for NTFS file system (show as the image below).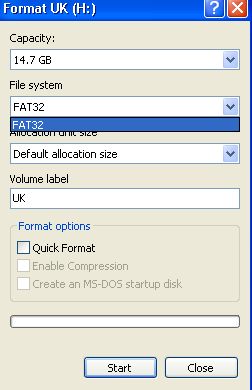 Reason for the problem:
This problem often occurs when you format a flash drive that has capacity less than 32GB. Since FAT32 file system only supports disk that is less than 32GB, it will format the flash drive to FAT32 by default when its capacity is less than 32GB. On the contrary, if you attempt to format a flash drive that is larger than 32GB, there will only NTFS file system for option.
How to format FAT32 flash drive when there is no option for NTFS?
If there is no NTFS option when you format a flash drive in My Computer, you can follow the steps below to format the USB drive to NTFS successfully:
Step1. Open Disk Management and select Device Manager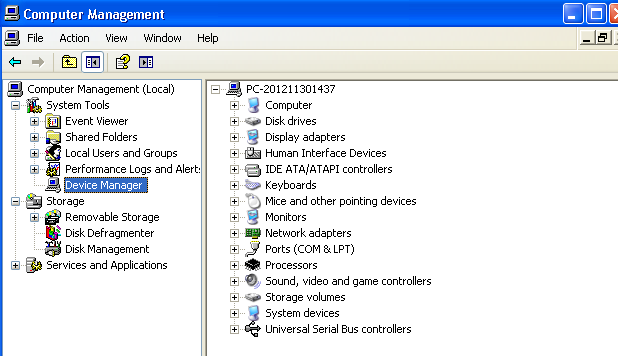 Step2. Click Disk drives to show the USB flash drive that you want to format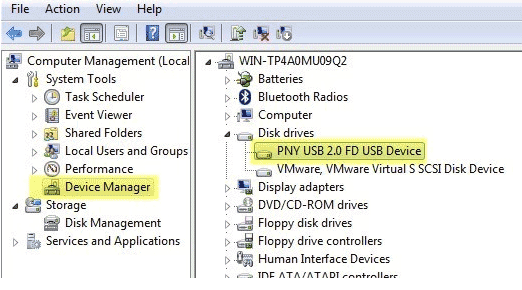 Step3. Double click the USB flash drive to show its Properties and then click Policies tab. And then select Optimize for performance and click OK button (On Windows XP)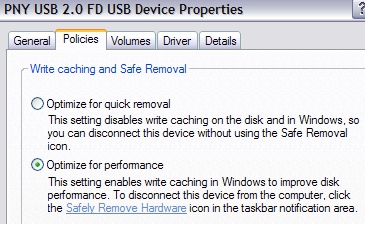 If your computer runs Windows Vista / 7 or later version of Windows, it shows Better performance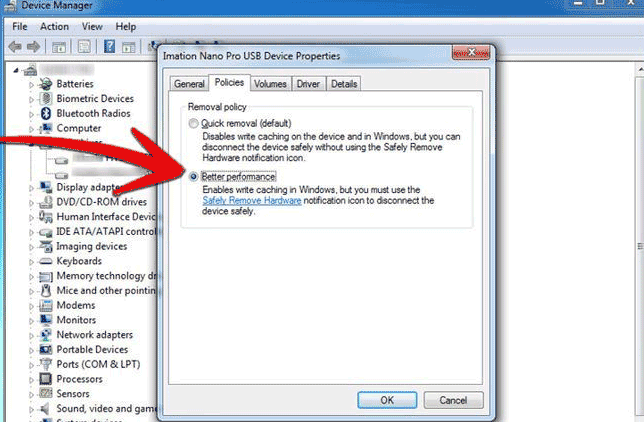 Step4. Right click the USB flash drive and then format it with NTFS file system.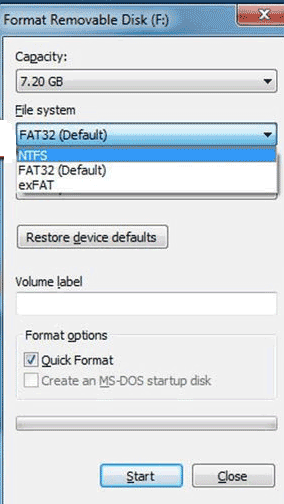 Pay attention: If there is still no NTFS for option after optimizing for performance, you can reboot your computer or reinsert the USB drive before performing formatting
Change USB Thumb Drive to from FAT32 to NTFS on Mac
Mac computer has a quite different operating system compared with Windows computer. Windows operating system usually supports FAT, FAT32, exFAT and NTFS file system, while the Mac OS supports HTFS+, FAT and EXT file system. If you only have a Mac computer but want to change a USB thumb drive from FAT32 to NTFS, what can you do?
Please refer to the following steps:
Step1. Connect the USB thumb drive to Mac computer and install a NTFS driver on the computer.
Step2. Click Applications > Utilities > Disk Utility, it will show all internal and removable disk on your Mac computer.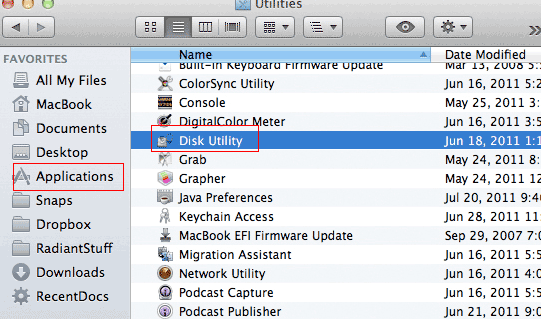 Step3. Click the USB drive and click Erase tab > select NTFS under Format pull-down menu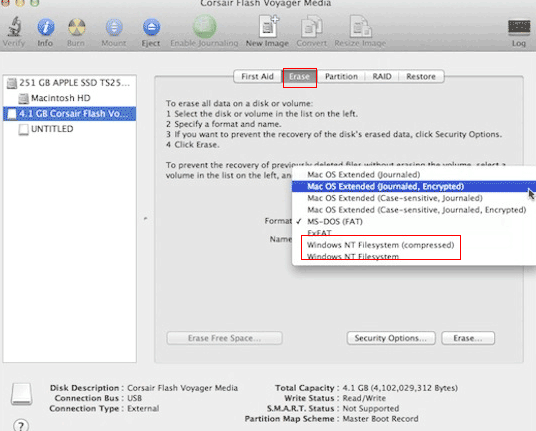 ==>> If you want to know more methods to convert an FAT32 drive to NTFS, please go to this page: Convert FAT32 to NTFS
Free to Convert NTFS to FAT32
Sometimes, you may want to convert a NTFS drive to FAT32? You can try to format the NTFS drive to see if there is option for FAT32 file system. Sometimes, system does not allow you to format a disk back to a lower version of file system, so probably there is no FAT32 file system for option when you try to format the NTFS drive.
If you are unable to format NTFS to FAT32, you can also use a partition magic tool like IM-Magic Partition Resizer.
==>>To get more methods to convert NTFS to FAT32, please go to: Free to change NTFS to FAT32 without data loss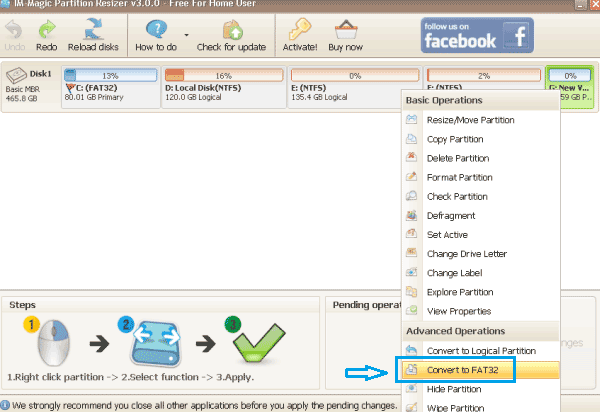 Download Proper Version of IM-Magic Partition Resizer
For Windows 11/10/8/7/Vista/XP/2000 ==> Download IM-Magic Partition Resizer Free
For Windows Server All versions ==> Download IM-Magic Partition Resizer Server