Summary
This guide introduces methods to shrink fat32 drive with free software when diskpart cannot shrink fat32 partition or shrink volume greyed out on fat32 drive in Disk Management.
The Scenarios:
Diskpart cmd cannot shrink fat32 partition
Shrink volume greyed out on FAT32 partition in Disk Management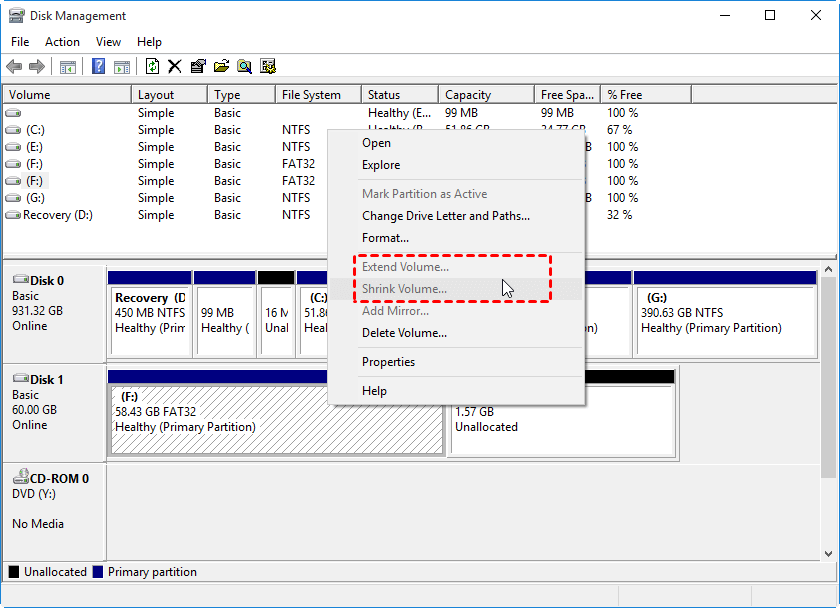 Diskpart cannot shrink fat32 partitions?
Diskpart will report an error: the volume you have selected may not be extended when the drive is fat32 drive or when there is no free space on the drive(stuffed NTFS drive).
the volume you have selected may not be extended
Answer: Shrinking volume would grey out on a fat32 partition under Disk Management. It only works on NTFS drives. See the following image that shows how to shrink a volume which has file system ntfs.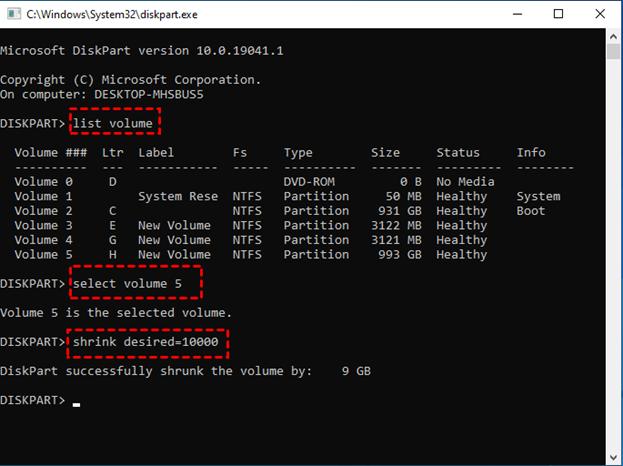 Solution: Shrink FAT32 Partition with Free Partition Resizer
Windows tools disk management or diskpart cannot shrink fat32 file system drives no matter its data partitions or the system drive.
How to shrink a fat32 partition? Shrink it using free tool Partition Resizer.
Shrinking a fat32 partition without losing data using Partition Resizer Free
It's totally safe to shrink any FAT32 disk partition on Windows 10/11, or Windows Server 2003-2022 if you use Partition Resizer which provides 100% data security solution when changing the size of fat32 volume size.
Here are the steps to reduce fat32 volumes.
Step1: Download and install Partition Resizer, open it
Download for Win 11-7 | Download for Windows Server
Step2: Right click the target drive in Parttion Resizer, and go to option RESIZE/MOVE PARTITION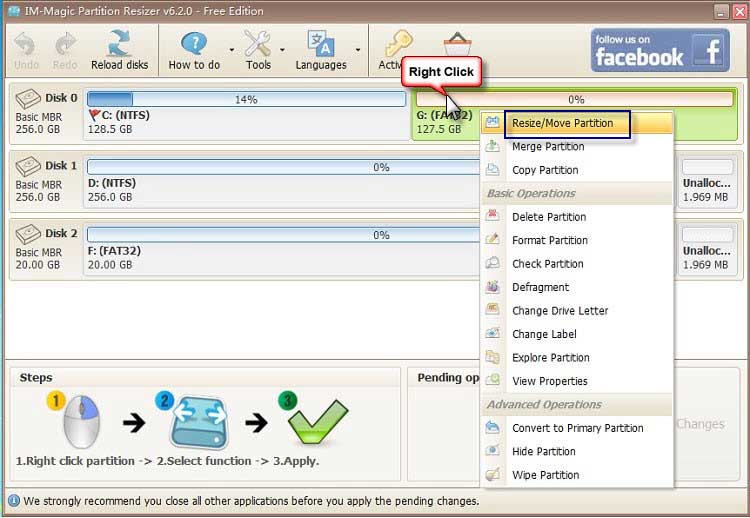 Step3: Put your mouse on the very left/right border, once the mouse shows cross arrows, then shrink the volume by changing its border and then unallocated space will be created.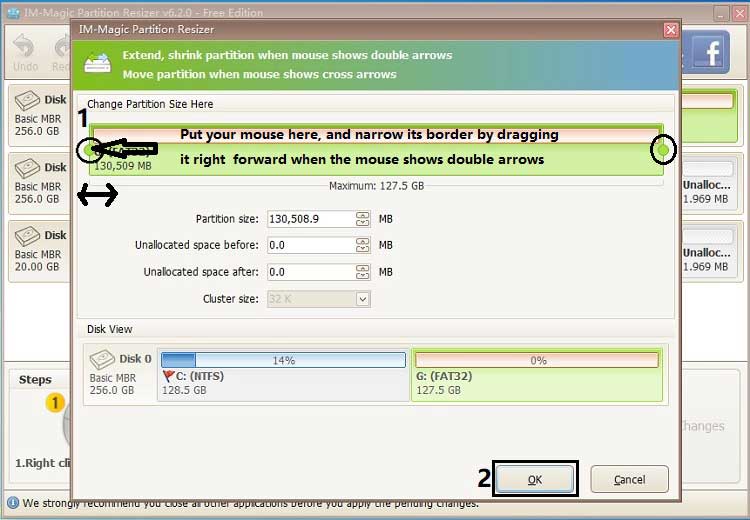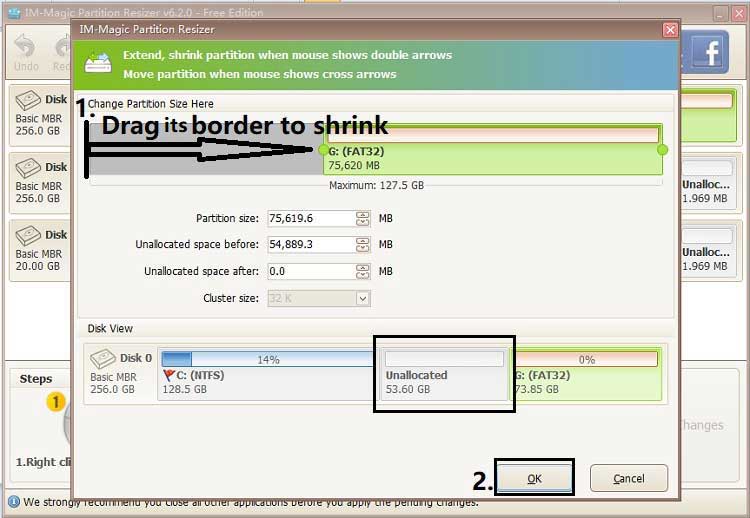 Step4: Click the Apply Changes button to get the above steps applied.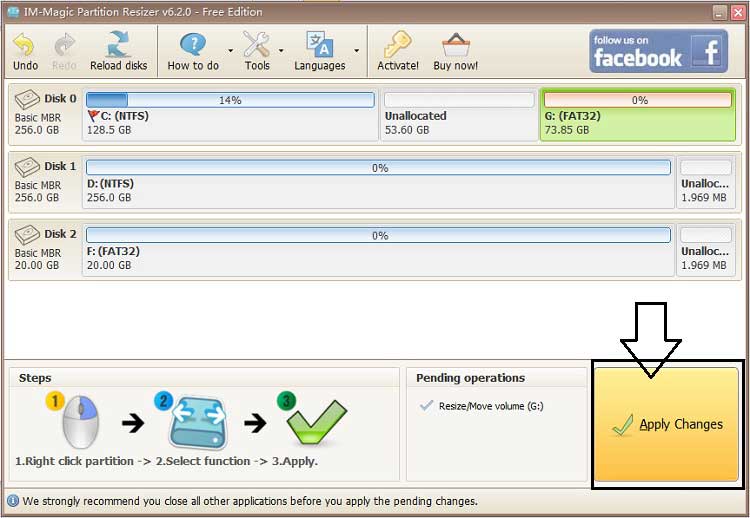 Click OK to make the changes done and the software will start to proceed the shrinking.

And then there is the unallocated space created after shrinking the fat32 drive on its left or right depending on which side of the border you choose to get it narrowed.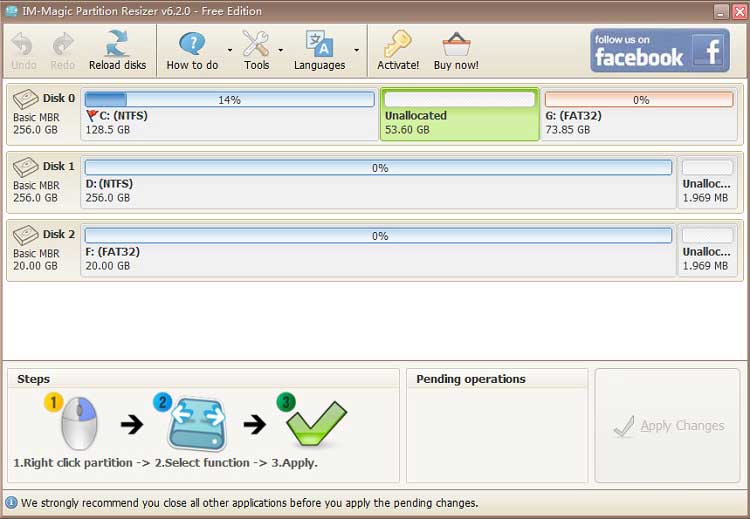 Also read: how to move unallocated space